KINTO Kronos Double Wall Coffee Cup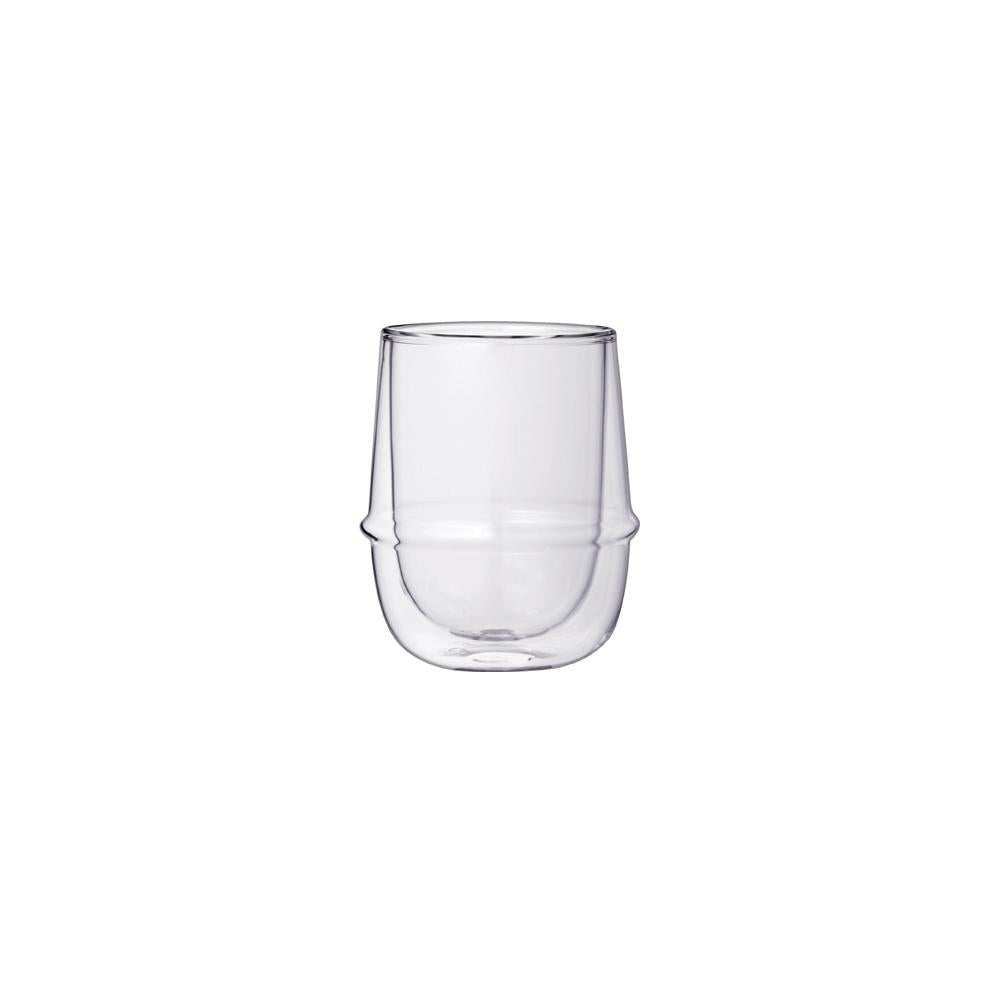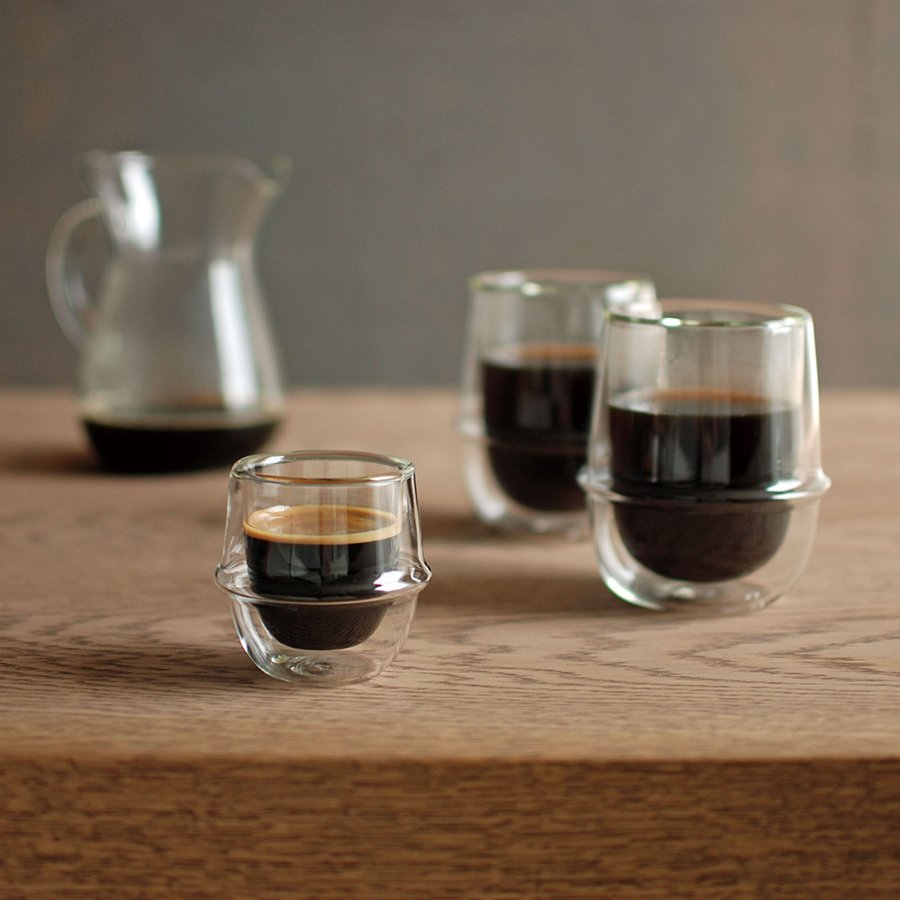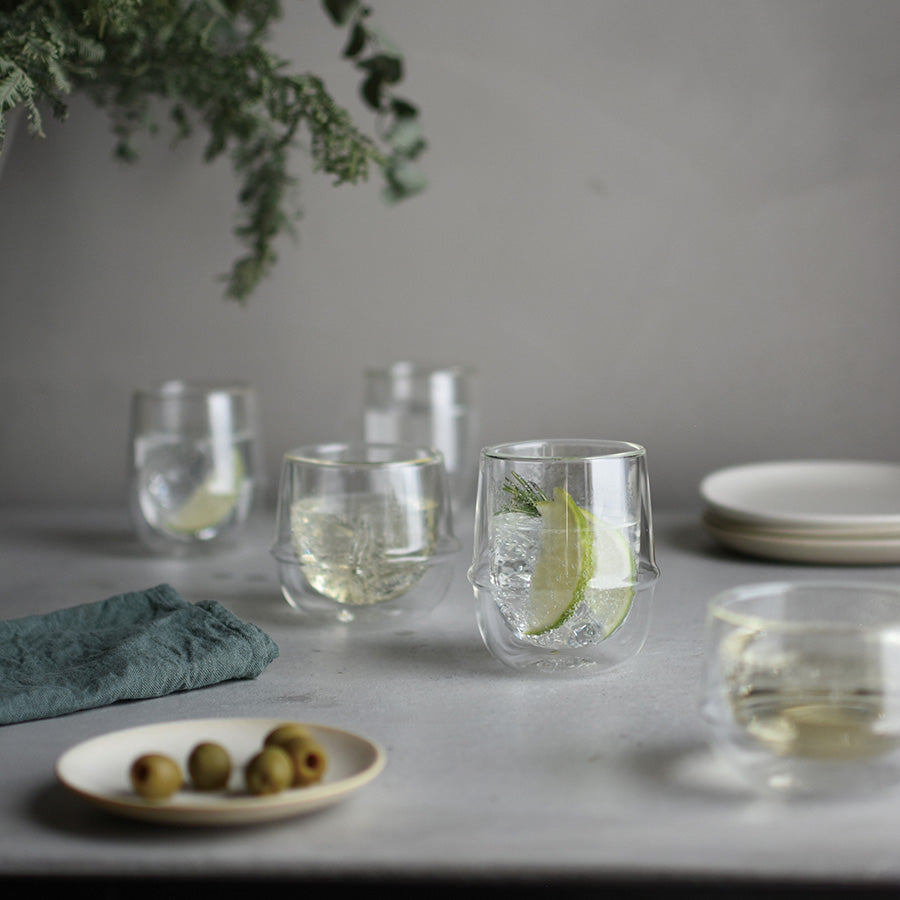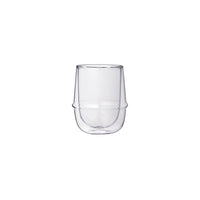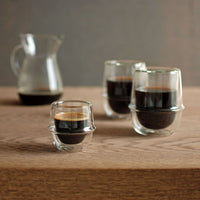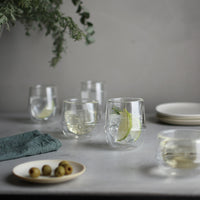 KINTO Kronos Double Wall Coffee Cup
KRONOS makes drinks look like they are floating in the air with a double-wall structure. The ring supports your fingers for easy gripping, and the cup has an ideal angle for drinking. With thermally insulated construction, the cups maintain the temperature of hot and cold drinks for a long time. No condensation is formed, so your table will not get wet. The items can also be perfect for serving desserts or appetizers.
SIZE
φ70 x H100 x W85 mm / 250 ml
φ2.8 x H4 x W3.4 in / 8.5 oz
DETAILS
Heat-resistant glass. Maximum temperature differential: 120℃ / 248℉. Microwave and dishwasher safe. Use only for its intended purposes. Do not overheat in the microwave or heat without water. Wash with care. Do not use abrasive cleaners or steel wool. Sudden temperature change may break or shatter the product. While the glass is hot, do not pour cold liquids into it and do not place it on a wet cloth or a wet surface. Be careful when drinking hot drinks. Even if the cup surface is cool, the drink may still be hot. Do not add ice with force as it may break the glass from the inside. Product size and shape vary in each item due to the manufacturing process.
Share
Retail or Wholesale Inquires
FAQs
Free delivery on all orders over ₱1,000 (Philippines only)
Cagayan de Oro: Same day delivery
Metro Manila: 3-5 days
Luzon: 3-5 days
Visayas: 3-5 days
Mindanao: 3-5 days
PHONE
Café (CDO): +63 917 566 1743
Fulfillment: +63 917 705 7474
EMAIL
Wholesale: beans@hpropercoffeeroasters