₱190,000.00 PHP
Sale

• Save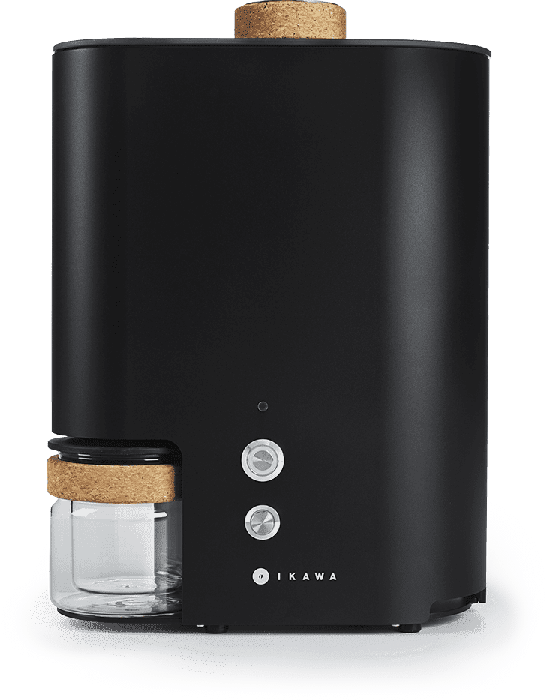 ₱190,000.00 PHP
Sale

• Save
The PRO V3 offers more insights and data together with a new control of heat application – all packaged together with a more efficient and durable design.
At IKAWA our vision isn't just to create a great Sample Roaster. It is to create a product that can from farm to cup connect the industry, help to raise the level of accessibility to quality and all together to find ways to improve coffee.
With this release, we have taken the winning design of the original IKAWA Sample Roaster and created our best roaster yet, the PRO V3. The design, 2 years in the making, builds on the core benefits of the original IKAWA Sample Roaster, enabling consistent, repeatable roasting. It will improve quality, save time and increase the understanding of your coffee and your roasts.
Combined with a significant app update, the new roaster now provides double the temperature data and a brand new method of heat application control, the Inlet Temperature Sensor.
Overall, the PRO V3 is very much still an IKAWA Sample Roaster. The exhaust sensor profiles are still shareable with all machines, the core use and advantages all still apply, and the user flow is the same. However, we have 3 items to share with the PRO V3:
1. Increased insights and understanding:
The new Inlet Temperature Sensor, in combination with the existing Exhaust Temperature Sensor provides double the temperature data for the user. We can't wait to see what roasters around the world will discover and reveal with this new information. We can see this assisting with anything from roast training and production profile development to laboratory research.
2. Introduction of the IKAWA Strong Exhaust Temperature Sensor
An improved Exhaust Sensor, designed and developed by IKAWA, that's more durable and still completely compatible with the previous version.
This has been field tested for over 6 months. Recently, at the 2018 Greek Brewers Cup, Stathis Koremtas of Taf Coffee Roasters, won using coffee roasted on an IKAWA Sample Roaster with the IKAWA Strong Sensor.
3. New Method of Heat Application
The original IKAWA Sample Roaster had one sensor – the exhaust sensor – and every profile would control the temperature at that sensor. The PRO V3 has an exhaust sensor and a new Inlet Temperature Sensor that measures the temperature of the air entering the roasting chamber. You can choose to control the temperature at either the exhaust sensor or the inlet sensor. 
In the Profile Library on your app you will see a red mark to indicate an exhaust profile, and a yellow mark to indicate an inlet profile.
Share
Retail or Wholesale Inquires
FAQs
Free delivery on all orders over ₱1,000 (Philippines only)
Cagayan de Oro: Same day delivery
Metro Manila: 3-5 days
Luzon: 3-5 days
Visayas: 3-5 days
Mindanao: 3-5 days
PHONE
Café (CDO): +63 917 566 1743
Fulfillment: +63 917 705 7474
EMAIL
Wholesale: beans@hpropercoffeeroasters